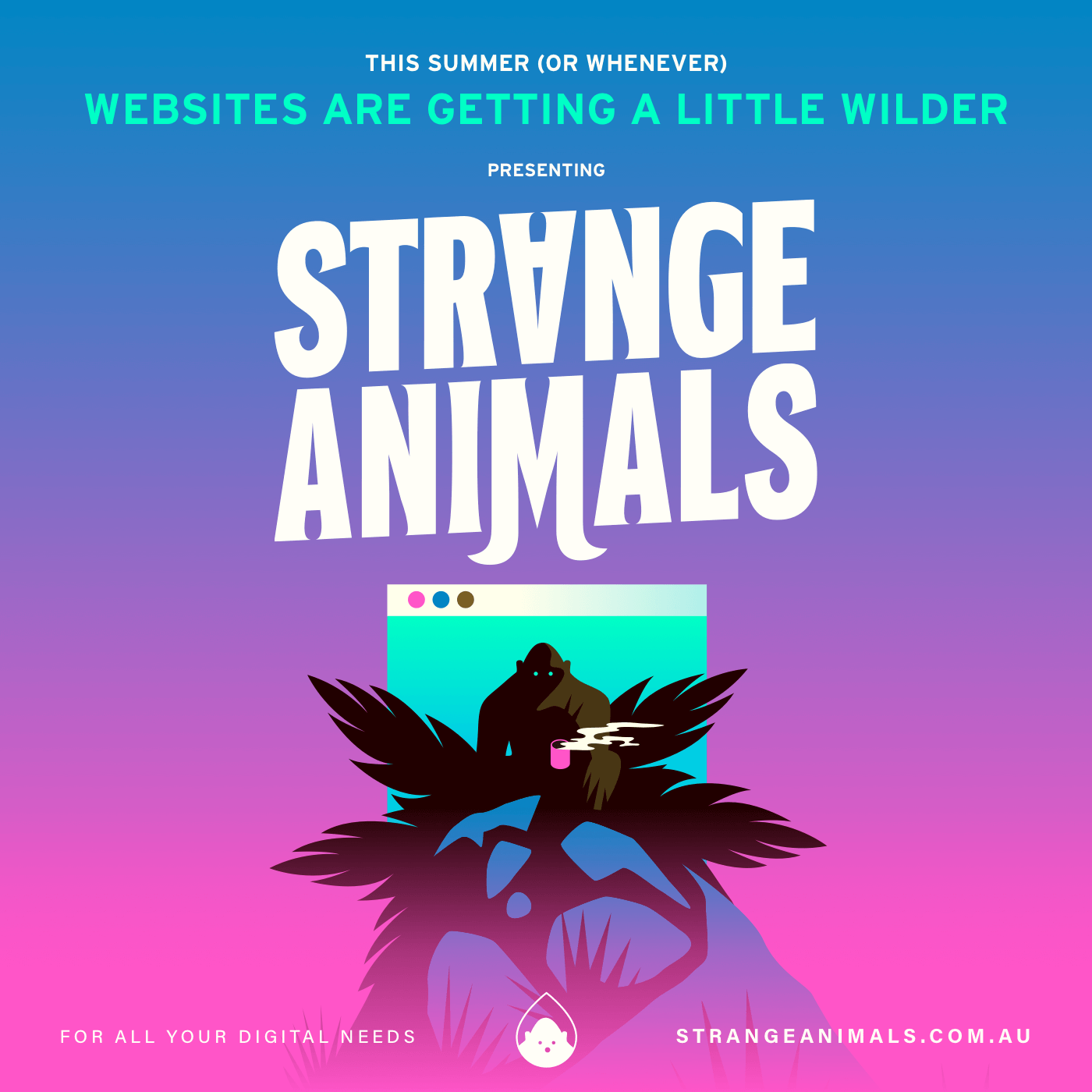 Monkey Mountain
We are Strange Animals!
Putting together our studio identity has been a lot of fun. There's a big focus on modern, graphical illustration, bold type features and neon-inspired colours. This image & video sum most of that up in one package! 
With this look we really want to demonstrate that
we're big on fun projects with a differen

ce
. We hope you enjoy our intro to Behance, and we're looking forward to posting more work soon!